After I made a research trip to the Eastern Shore of Virginia and stood on the ground where my first ancestor, young Mary Wilson settled with her husband in 1638, I felt compelled to tell the story of her life and how the family migrated to Alabama. Historical fiction seemed to be the perfect genre since I could use my imagination to fill in the gaps.
In my research of old court records, I discovered and shared in the series many interesting facts that I never learned in my history classes, especially in regard to religious freedom in the the early days of America
Inspired by real people and real events
My Tapestry of Love Series is inspired by actual people and real events and is typical of many families who settled on the Eastern Shore of  Virginia, Maryland and Delaware around 1638 and migrated to Alabama around 1819.  I included an Appendix at the end of each book to delineate fact from fiction in each chapter.
The second series, The Cottinghams begins with the first book,  Discordance which is about the ancestors of the Cottinghams of Bibb County, Alabama.
Revel-West House in Accomack County, Virginia (Library of Congress) The Revel and West families are mentioned in the Tapestry of Love Series
Ribbon of Love (Book One) is about Mary Willson and the Pattenden's life in 1638 America
Faith & Courage (Book Two) continues with the Dixon family
FreeHearts (Book Three) is about the Dixon's and their children, especially the Cottinghams
Discordance – The Cottinghams – is the first book in The Cottingham series
Hungar's church, Northampton County, Virginia – There has been a church on Hungar's Creek since the early 1600s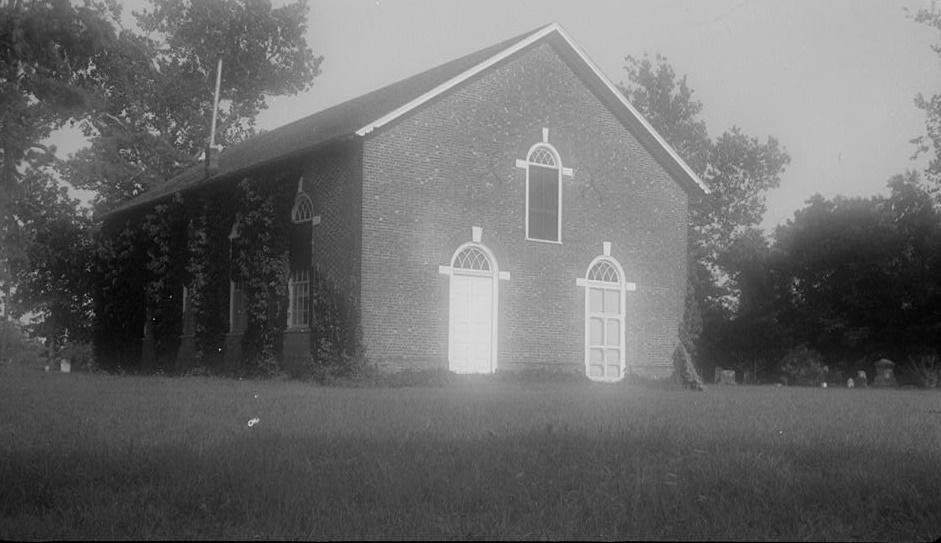 My first fictional series
The Tapestry of Love series is my first attempt at historical writing and I've learned quite a bit since then, including how to write and format Ebooks much better so I decided to re-edit the books and correct typos and/or mistakes. The corrected series has been reissued in a 2nd edition with new covers, both in paperback and Ebook format.
I need your help
Reviews can be tough to come by these days for authors.  You are the reason that I write and I need your help. I'd greatly appreciate a review or simply a short comment about any of my books on Amazon.com or Barnes and Noble. I read everyone and keep them in mind when writing.
As a thank you to all AP fans, you can receive a 15% discount on any book from my historical fiction series purchased from my publisher at the links below if you use this code: WYMYP7QL at checkout.
Here are the links to receive the discount from my publisher's paperback versions.
Tapestry of Love Series
and
The Cottingham Series
The books can also be purchased as Ebooks at Amazon.com through the links below
The Cottinghams on Amazon.com
Thank you for your help and follow the series on Tapestry of Love Facebook page.
Donna R. Causey
P. S. Ask your library and/or local retail store to stock books by Donna R. Causey
Did you know you can gift a Kindle book to someone and they don't even have to own a Kindle? With free Apps from Amazon.com, Kindle books can be read on many devices including computers and even smart phones.
Amazon.com – Read eBooks using the FREE Kindle Reading App on Most Devices
Purchasing any book written by Donna R. Causey (fiction or nonfiction) – helps keep this website FREE!